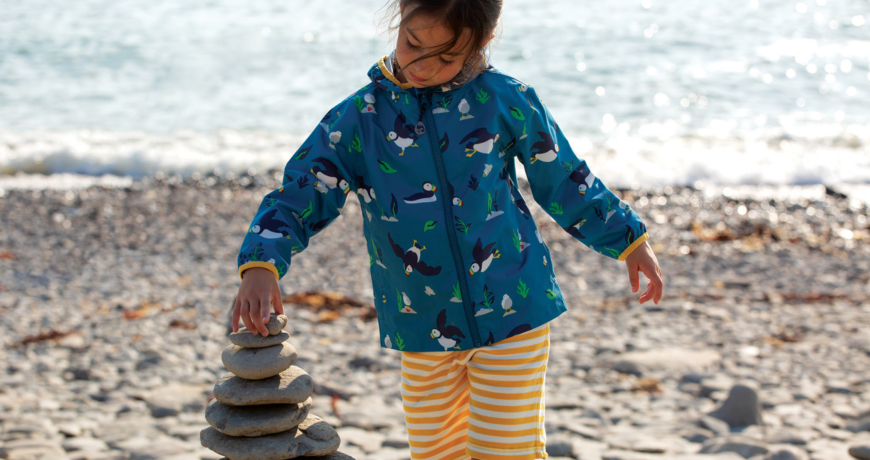 The Frugi SS2021 Collection is here! Hooray for Spring Summer !
Our shop is getting ready to re-open and is bursting with loads of lovely new products! Taking inspiration from India, the Frugi SS2021 collection is a stunning range of beautiful puddle busters jackets, and crawlers, tops, combats trousers, dresses and shorts… Beautiful prints and bright colours, exactly what children need, after months of lockdown!
The Frugi SS2021 collection has the perfect outfit for any child! Be ready for outdoor adventures, and inspire your children to explore the world in stylishly comfortable clothes!
Check out the inspiration behind the collection here:
We are also really happy to stock a part of the amazing National Trust collection. Every purchase from this particular range gives something back to the trust to help care and protect people and our natural environment.
Frugi have teamed up with the National Trust (NT) in order to produce some fun, gorgeous outfits, with the really sweet Paddling Puffins print! Inspired by the "50 things to do before you're 11 3/4" activity list created by the NT, this programme encourages children to get out in the fresh air and become closer to nature. It's so important for children to be aware of the environment around them through outdoor activities all year round, whatever the weather! A lot of these activities can be done at home and in your garden, so they're perfect for after school entertainment.
We love the amazing quality of this new collection and also the ethos behind it.
To find out more, check out how the pack away jacket is actually produced here: