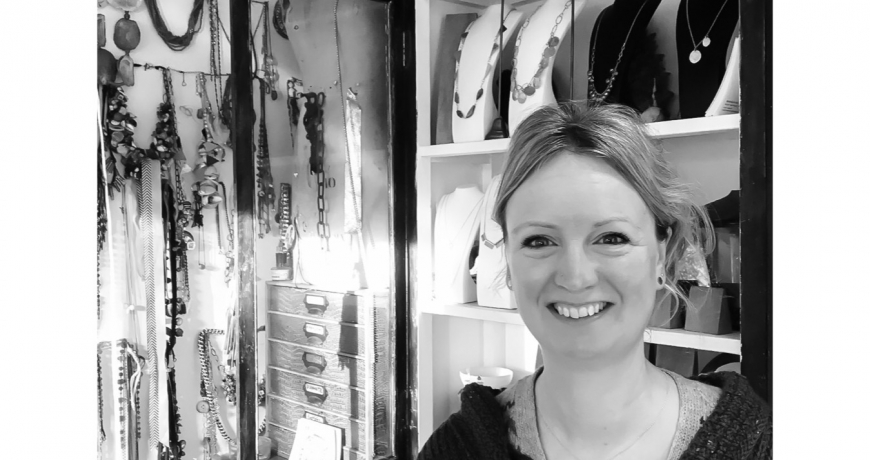 Madeleine Spencer Jewellery
Madeleine Spencer Jewellery, MSJ, is a British brand.
We feel really privileged to be stocking some wonderful and unique creations by Madeleine Spencer. From her studio, in the lovely countryside of Norfolk, Madeleine creates original and stunning pieces.
Madeleine Spencer has been working as an artist and jeweller since completing her Fine Art degree in 1988. She has consciously built an ethical and sustainable working practice.
Each and every piece of Madeleine Spencer Jewellery is handmade from conception to production in her studio in North Norfolk.
By choosing to use reclaimed gold and silver for her designs, Madeleine can keep her use of new resources to a bare minimum. Her silversmith skills and creativity help her make some exquisite designs.
This talented artist creates unique pieces of jewellery to wear and cherish.
" I'm truly grateful to be able to wake up every day and do what I love"
Cadeau is delighted to be stocking some of her beautiful creations. We have a selection of studs, dangling or hoops earrings, some talisman bracelets, and a selection of short and long necklaces. Choose from silver only or silver and semi-precious stones pieces.
We love Madeleine ethos, and the fact that she chooses to reuse metal wherever possible. Each piece is created by melting down old, reclaimed silver and has its own story to tell… Therefore, choose a piece, be part of a story, carry on a piece of history and support a lovely artist and independent business!