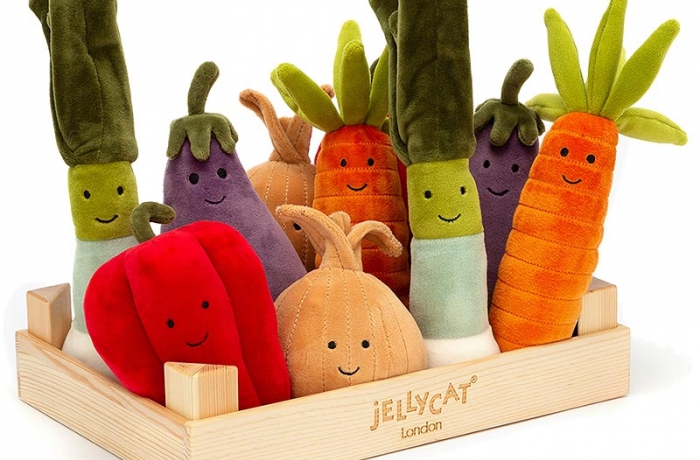 Happy Springtime, and Hoppy Easter!!!
Yay! It is springtime with Jellycat! Lots of gorgeousness and softness this spring! Starting with the fabulous bright and so fun vivacious vegetables! Choose from the carrot, leek, red pepper, onion, aubergine, or brand new broccoli or pea! These cuddly toys are original and they really appeal to children of any age! Adults love them too! Which one is your favourite?
Staying in a bright and fun theme, check out the pineapple, lemon, avocado or chilli pepper! You are bound to find the perfect soft toy for any baby, child or adult!
With Easter round the corner, why not pick one of our Bashful bunny too? This is the cuddly toy that has made Jellycat famous worldwide! A pet rabbit makes a great gift and will delight any baby or toddler!
By buying a Jellycat cuddly, you are supporting a British brand. But you are also, buying a quality toy, safe, incredibly soft and super cuddly!
During these difficult times, and lockdown at home, having a special cuddly toy will help! Quirky, funny, super soft, they give the best hugs! You can check out all the other extraordinary designs chosen by the Cadeau team here.
Celebrate springtime with Jellycat!